We believe that customer satisfaction is the greatest
achievement. This is the reason why we never stop doing the
best to be the most reliable shipyard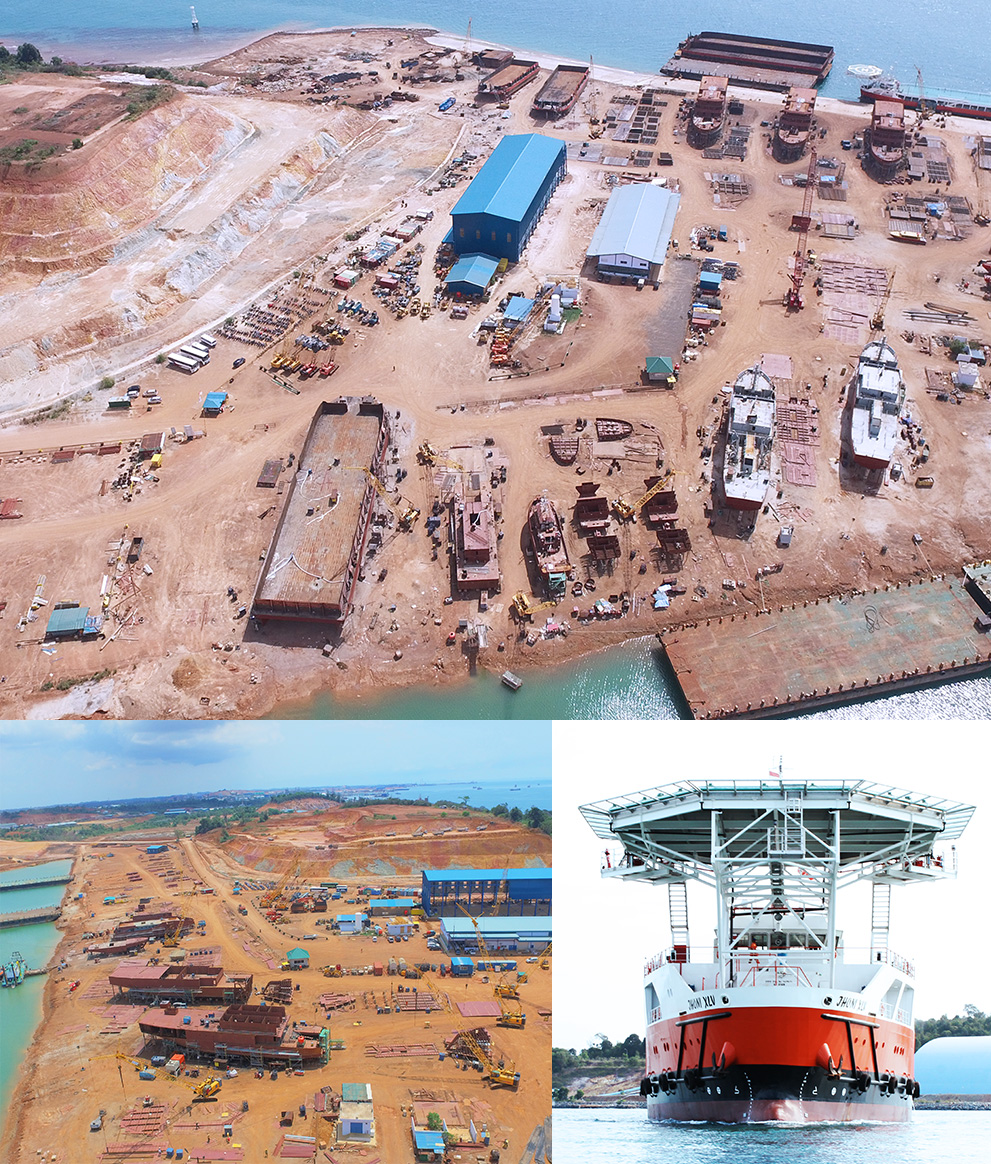 About Us
PT Bahtera Bahari Shipyard
Established in 2005 in Batam, Indonesia, PT. Bahtera Bahari Shipyard (BBS) traces its history building quality ships. From tankers to luxury liveboard vessels, from 8 hectares expanded to 52 hectares compacted ground shipyard with approximately 320 meters of sea frontage, with up to 20 meters draft and concrete flooring, we can accommodate various projects of all sizes at any point.
BBS provides shipbuilding solutions for Barges, Work Barges, Self-Propelles Barges, Tugboats, Diving Vessel, Dredger, and Landing Crafts just to name a few. Our portfolio is continuously increasing, as more than 300 vessels of various types have been completed and delivered to many satisfied clients.
Our qualified and experienced in-house design and engineering team, as well as modern production facilities, enable us to provide customized solutions for wide range of clients with differing needs, including services in ship repair and maintenance. Currently, we have repaired more than 200 large vessels and still counting.
We have acquired ISO 9001, ISO 14001, and OHSAS 18001 certification, in addition to our own quality and safety standards. Using the technology and experience we have, we offer high grade products and services in new shipbuilding, remodeling, and repairs.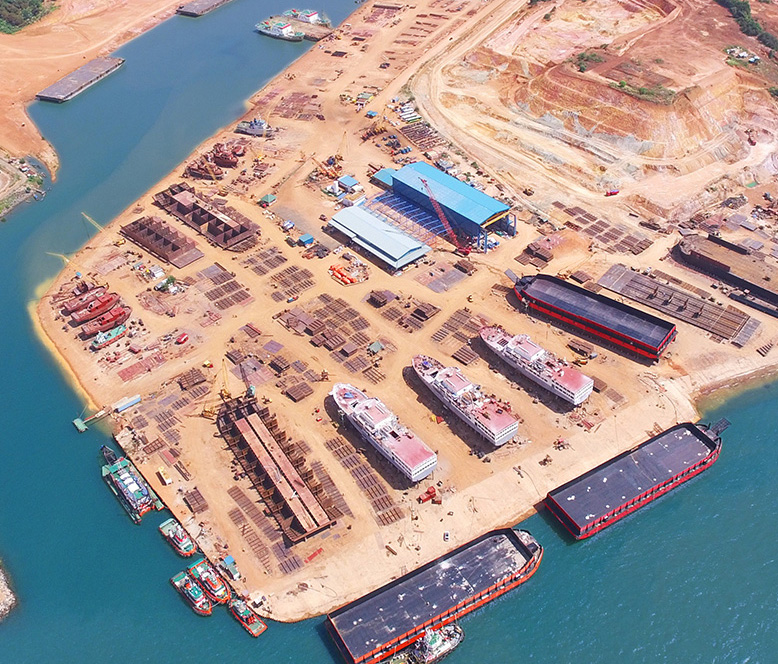 Land Area
Spanning more than 52 hectares of land area, BBS provide you with one of the most exceptional combinations of shipbuilding and ship repair services in Indonesia.
Basin
We have 6 hectares of basin with more than 1.2 kilometers of water frontage that enables us to carry out hydrodynamic tests with ship models, for the purpose of designing a new full sized ship, or refining the design of a ship to improve its performance at sea.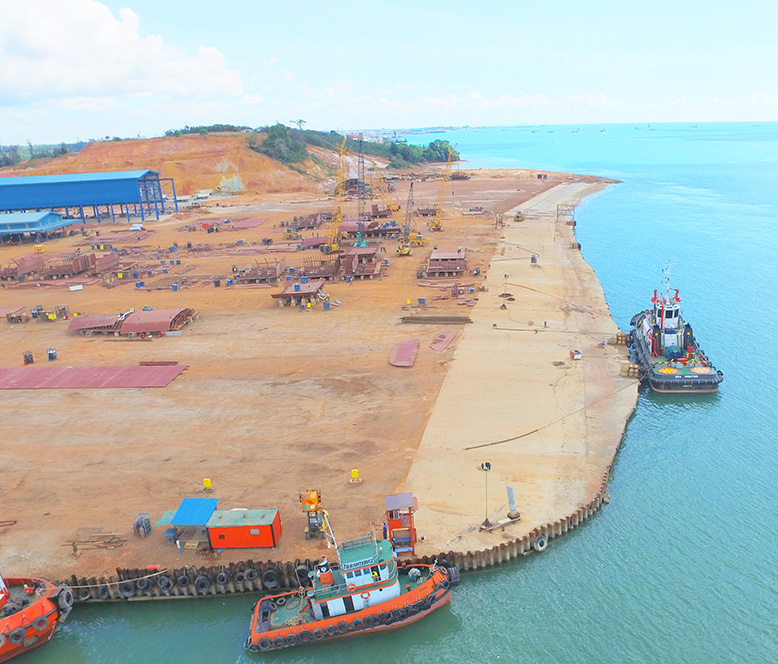 Water Frontage
BBS is strategically designed with about 400 meters sea front with draft ranging from 5 to 20 meters. The concrete oor along the sea front is built with various degrees of gradient to allow various types of work to be done, be it up-slipping vessel or launching new vessel on to the water. In addition, steel chains are embedded along the concrete oor for mooring vessels alongside.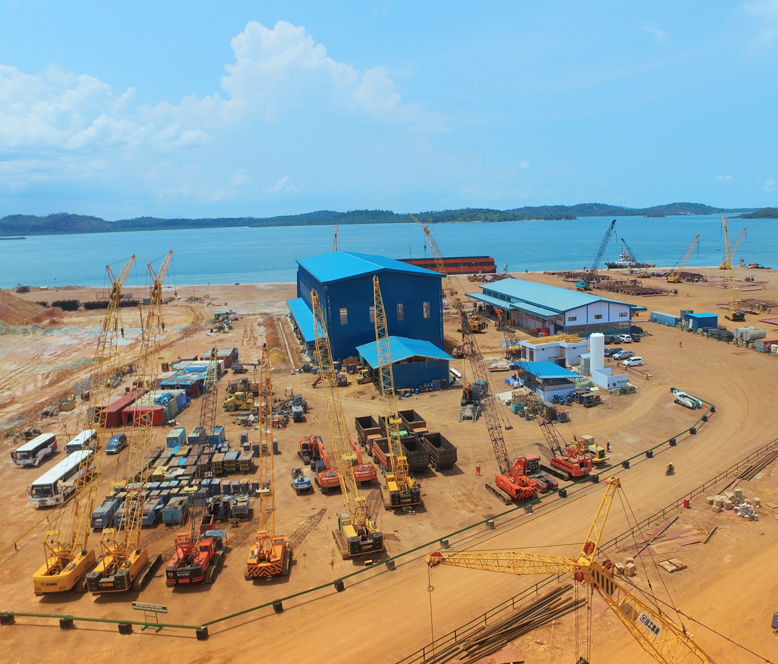 Infrastructure
Offices and meeting rooms, warehouses, fabrication workshops, blasting workshops, canteen, tool cribs, berthing space and open storages are some of the facilities conscientiously laid-out onsite. These readily facilitate the work to be done with safety, quality, e ectiveness and e ciency in consideration.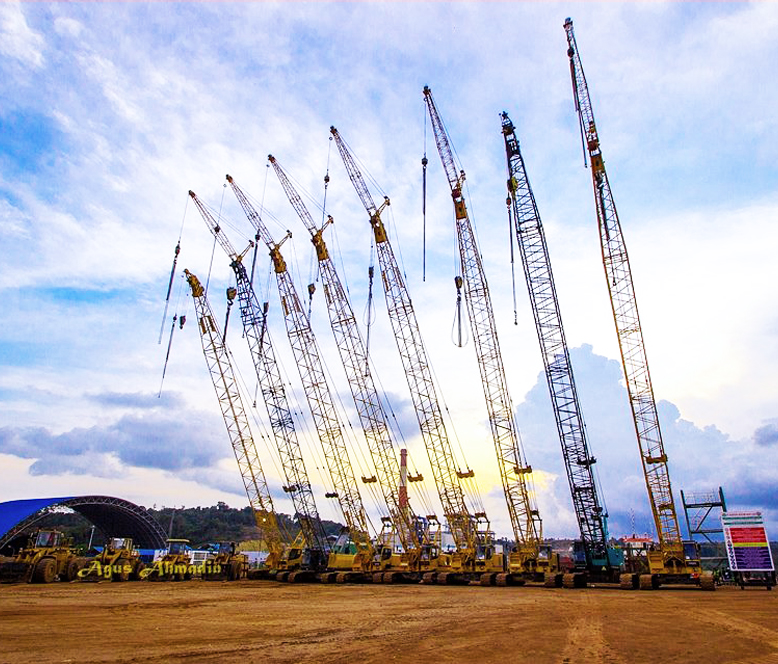 Equipment
The shipyard is fully equipped with heavy equipment such as crawler cranes of up to 250 tons capacity, 100-ton winch, wheel loaders, forkliftts, manlifts, trailer, CNC plasma cutting machine, bending machine, overhead cranes of up to 25 tones, welding machine ranging from 500-2400 amperes, diesel- driven air compressors, automatic welding and cutting machines. These equipment are not only well-maintained with in-house employees, they are also regularly tested by independent surveyors as part of the company's e ort for constant improvements.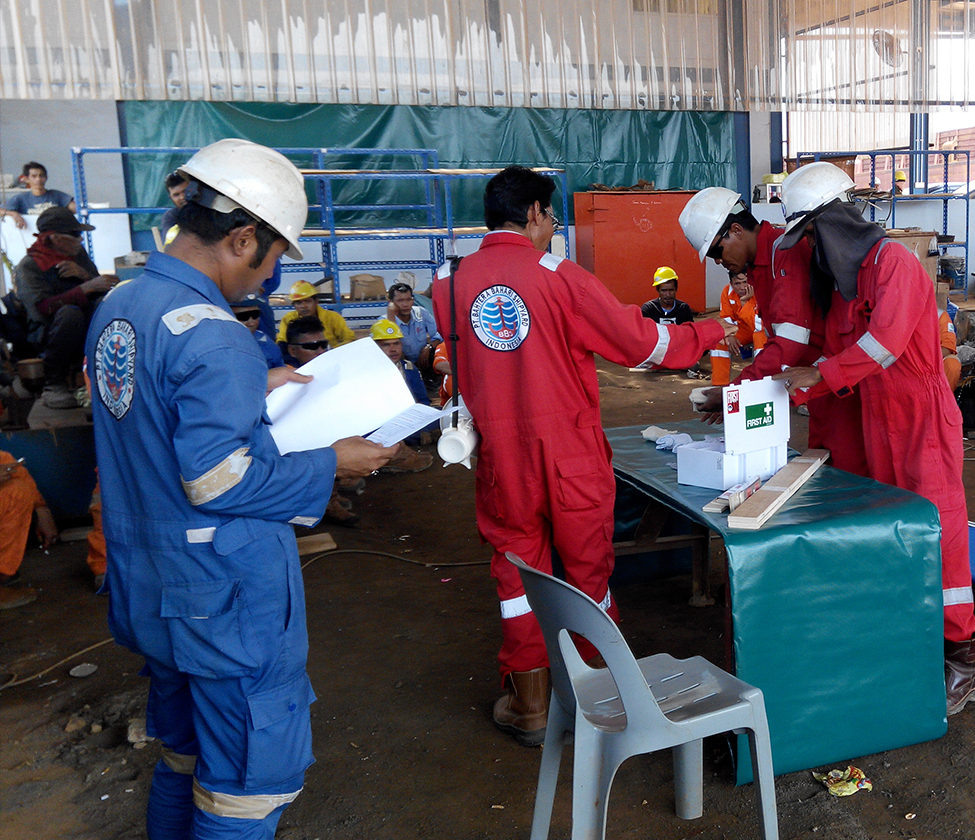 As one of the larger shipyard company in Batam, we employ highly-skilled and well-rounded staff as we emphasize on fitting the right person to the right job to ensure customers' satisfaction.
The company's growth is largely attributed to motivating and empowering our employees at all levels, ensuring that every single member of our team feels fulfilled and enriched in their day-to-day operations. Besides that, training opportunities are frequently provided internally and supplemented with sponsored courses by relevant providers.
PT Borneo Nusa Persada
Ministry of Transport
PT Dive Gaia Indonesia
PT Pelnas Bahtera Bestari Shipping
PT Rimau Shipping
PT Bahtera Alam Sejahtera
PT Dive Cruise Indonesia
Contact
Details
Tanjung Pinang
Bintan Indah Mall
Block C No. 12A – 14,
Jl. Pos, Tanjung Pinang
Kepulauan Riau,
Indonesia 29111
Telp : +62 (771) 20000
Fax : +62 (771) 20001
Jakarta
Komplek Mitra Bahari II
Block D 15 – 18
Jl. Pakin No. 1, Jakarta Utara
Indonesia 14440
Telp : +62 (21) 662 8838
Fax : +62 (21) 662 8586
Singapore
200 Jalan Sultan #15 – 06
Textile Centre
Singapore 199018
Telp : +65 6296 2292
Fax : +65 6392 3539